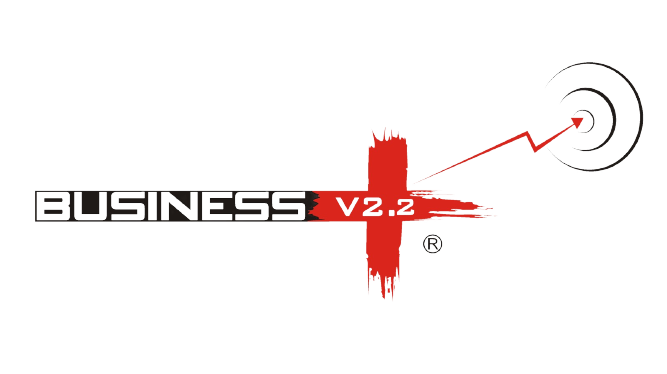 About the program
Imagine a business having consistently growing profits year after year, happy customers eager to do business with them, by paying in advance. Loyal, responsible, eager to learn and engaged employees, A business which contributes to the well being of the world. This is every entrepreneur's dream.
Only a few organisations show a consistent growth of 20% every year irrespective of the market conditions. There are no manipulations but solid growth.
Such businesses have loyal customers. Customers who care for the company. Customers who will feel sad if the company ceases to exist. Customers who are ready to pardon the mistakes made by the Company. Customers who are not only advocates but act as an army of unpaid salespeople for the Company. Customers who not only pay in advance but also are ready to pay premium prices.
Such businesses also have dedicated and engaged team members. Team members who only work for long hours but also feel responsible, as if they own the Company. They are hungry for learning everyday. They look upon their work as a means to forwarding the Mission of their Company to serve the Society and realising the Vision set by its leaders. They do not switch jobs easily, and when they do change, it s never for higher pay. They believe in loyalty.
This is a dream of every entrepreneur. Do such companies really exist? Such companies have stood the test of time and are called World Class Companies. Disney, Apple, Harley Davidson, Southwest Airlines, HUL, TCS, InfoSys, Larsen & Toubro are examples of such great companies.
After doing research on how world class companies operate and working with hundreds of entrepreneurs over the last 3 decades we are proudly launching the new version of our one year entrepreneurship program Business + v2.2 - 2023.
Business +v2.2 is a practical program which addresses the challenges faced by today s entrepreneurs while doing business in today s world. It is aimed not only at overcoming these challenges, but helping the business grow, having satisfied customers, team members, contributing positively to the Society not only through their products and services but also ethically. The best part is having fun while doing this and enjoying the process.
This one year program is spread over 23 sessions, 12 full day sessions from 9.00 am to 5.00 pm (once a month) and 11 sessions from 9.00 am to 12 pm (once a month on Saturday) with appropriate breaks. Extensive study material which will includes worksheets will be provided to every participant. Follow up will be given to each participant by a dedicated Reviewer, appointed exclusively to help them through the year.
Do you want to increase your profits ? Do you want to have a winning strategy for your business?
Download Brochure
Practical challenges faced by entrepreneurs and modules covers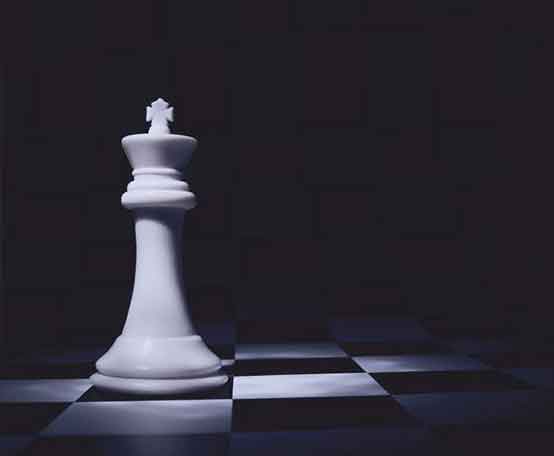 The leadership challenge
I cant think of the future of the company beyond one year.
How can the team members be made more punctual?
Some team members are very productive, yet dishonest. How to deal with them?
Team members keep on repeating the same mistakes, inspite of training them several times. How to deal with this frustration?
How do I get free time for myself and my family?
Customers take undue advantage of me, due to my insecurity of losing them I succumb. Is there a way out?
There is a conflict of decision making in business matters between me and my partner / wife / father / brother. How to resolve this?
I lose my temper in high pressure situations. This is taking a toll on my health. How can I deal with this?
At times decision making becomes stressful, I feel lonely. What can help me?
How can I get the whole team focussed and dedicated towards our Vision?
Core Concept
The structure can rise only as high as the depth of its foundation. The Core Concept is the foundation of any business. The Core Concept means the Mission, Vision and Values of your organisation. People want to be a part of anything when they believe in its cause, even if its a business. The Mission is the 'Why' of your business. Once the answer to 'WHY' you exist is clear, it is not only easier to attract but also to retain team members and customers. Vision defines the direction and the scale of contribution and growth that your organisation is dreaming to achieve. Values are the behaviours which each team member of the organisation needs to display, so that the organisation serves the customers in alignment with its Mission and advances towards its Vision. The Core Concept acts as a radar scanning the environment (keeping the organisation grounded) to detect and anticipate any changes and be prepared for them. This module covers the theory and practices of why and how, of the formation and functioning of the Core Committee.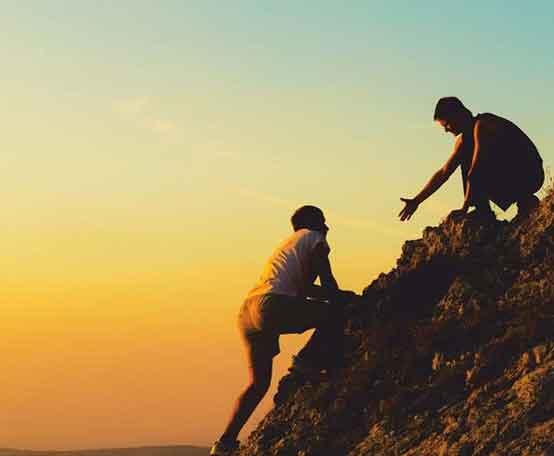 The people challenge
How to source the best candidates?
How to retain good people?
How to judge the candidate during the interview?
How to deal with the problem of complacency that creeps in over the years?
How to deal with good team members who perform well but try to take undue advantage of me?
How to create a performance oriented culture?
People perform only when I am present, they lack initiative and a sense of responsibility. How do I deal with this?
All customers want to me to deal with them. How can I solve this?
People are averse to change, view any new initiative as more work.
How to overcome this?
How to design an appropriate compensation plan?
HR Best Practices
You can be good to some people some times yet to be good to all people all the time, goodness has to be a habit. To be focussing on people development all the time we need Systems. This module will help you to develop powerful and workable Systems for setting Job Expectations, Performance Management, Performance Appraisal and designing appropriate Compensation system.
Culture
A lot of time and effort is spent on making our office look good. Unfortunately very little effort is spent so that the people in the organisation have congruent beliefs and consistent behaviours to drive the organisation towards its Vision. This module covers 5 steps towards developing a result oriented and performance driven culture for your organisation. With such a culture in place not only are team members loyal but also take initiative and responsibility, and innovate to move towards excellence even without intervention, in the absence of the leader
The strategy challenge
We are doing 2 businesses, one is our traditional business and the second is the one I love, which one should we pursue?
Our retail sales are down, should we move to a new online business?
We have been selling premium products till now, but the demand for lower priced products is more,
should we start supplying both?
How should we go about pricing our product?
How do we decide whether the product has any scope?
We are successful today, do we need any strategy?
What is the best strategy to beat your competitors?
Should we spend more on advertising or hire more sales people?
Strategy
Every organisation needs to have a central idea to guide the direction of further growth and a way to lock out competition. It needs to decide what route it would take and what it would avoid. The worst scenario which is unfortunately true for several organisations is that they have no strategy at all. They are only focussed on increasing by all means known to them. This can result into utter confusion.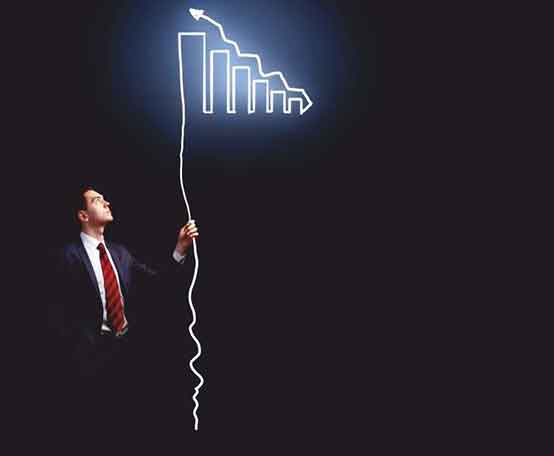 The sales & marketing challenge
How to decide a marketing budget?
How to make a marketing plan?
How to generate fresh leads?
How to connect to old customers?
Our business is seasonal. How to develop new avenues?
Online shops offer prices which cannot be afforded by us. How to deal with this competition?
How to develop a predictable sales engine?
I am stuck with a particular set of clients? How do I move to the next league?
How can we sell without giving unreasonable discounts or concessions?
How do we keep our Sales team motivated?
Marketing
Its the law of economics. When the demand is more than the supply, the seller rules else the buyer rules. Marketing is all about ruling the market and making money on your terms by giving more than the moneys worth to the customers. The module focuses on teaching you how to position your product, what pricing policies to opt for and how marketing is an year-round activity opposing the myth of seasonal sales. It is as precise a science like finance or physics. You will learn how to create a Brand Promise so that you have a moat for protection from any competition
Sales
Sales is considered as the heart of every business because it gets the money in. Yet it is one of the most detested of all professions. Over the years several myths have developed about selling. Many believe selling is about attitude, persuasion and persistence. This module will throw light on professional selling which is all about understanding the customer and fulfilling his needs in such a way that he feels indebted to you rather than the other way round. This in turn helps you to get more customers and revenue. Its all about selling on your own terms in a win-win way.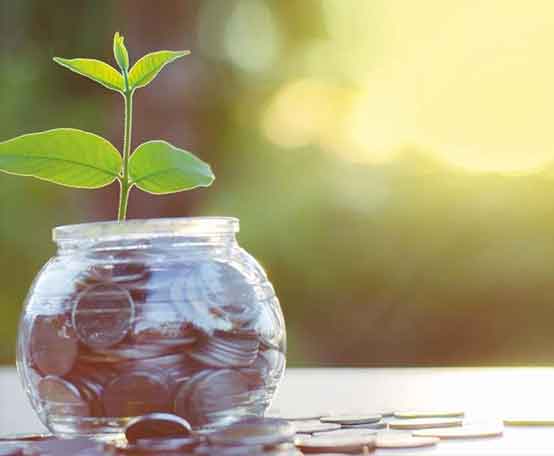 The finance challenge
How do I deal with shortage of cash flows?
How can I refuse to give credit, which is a norm in the industry and demand advance payment?
We have heavy costs in terms of interest on overdraft. How can I reduce it?
How to do budgeting?
How to do break even analysis?
How do I raise finance from the market?
How can I avoid bad debts?
How I recover my dues on time?
Should my firm be sole proprietorship, partnership or a private limited company?
How do I raise finance for expansion?
Finance
This module will demystify finance. It will explain simply and clearly what the key financial statements mean, how they work and relate with each other and how the actions as an owner affect them and your business. You will learn technical terms and what they mean, as well as gaining a practical insight into how financial principles apply to business.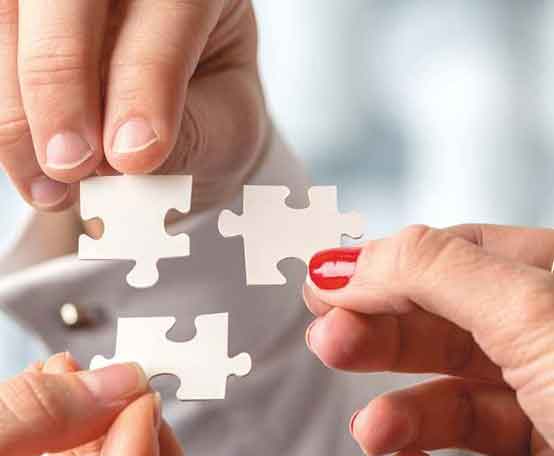 The execution challenge
How can we make our team members more accountable?
How to make team members more committed towards the companys goals?
How can we teach team members to prioritise?
How can we get rid of the Urgency Addiction?
How can we make team members enjoy the process of working towards monthly targets?
How can we consistently achieve the sales targets every month throughout the year?
How can we imbibe a learning attitude among team members?
How can we make team members more amenable to change?
Experiential Learning
We understand that Knowing is not Doing. There is no better way to learn than by personal experience. Whatever you learn by doing and by personal experience registers in the brain permanently. We have therefore reserved the post lunch session in every module for experiential learning. There is a specially designed game, which gives you insights and understanding of the concepts taught in that module. This makes learning fun and enjoyable. This is the most awaited session in day-long module.
Execution
Great ideas don't build great organisations. Most great ideas go limp if they are not executed properly. Its just not enough to know the answers they also need to be presented well to score in any exam. In this module you learn the 4 principles of Execution, which will not only build accountability in your organisation but also create a motivated team. In this module you will learn how to set organisational goals, how to make your team members accountable by creating a rhythm of meetings and a measurable scoreboard. The team members enjoy the process of working on the goals like a cricket match (not as an audience, but as the players) and also celebrate the feeling of victory as champions do!
Our Entrepreneurship Success Stories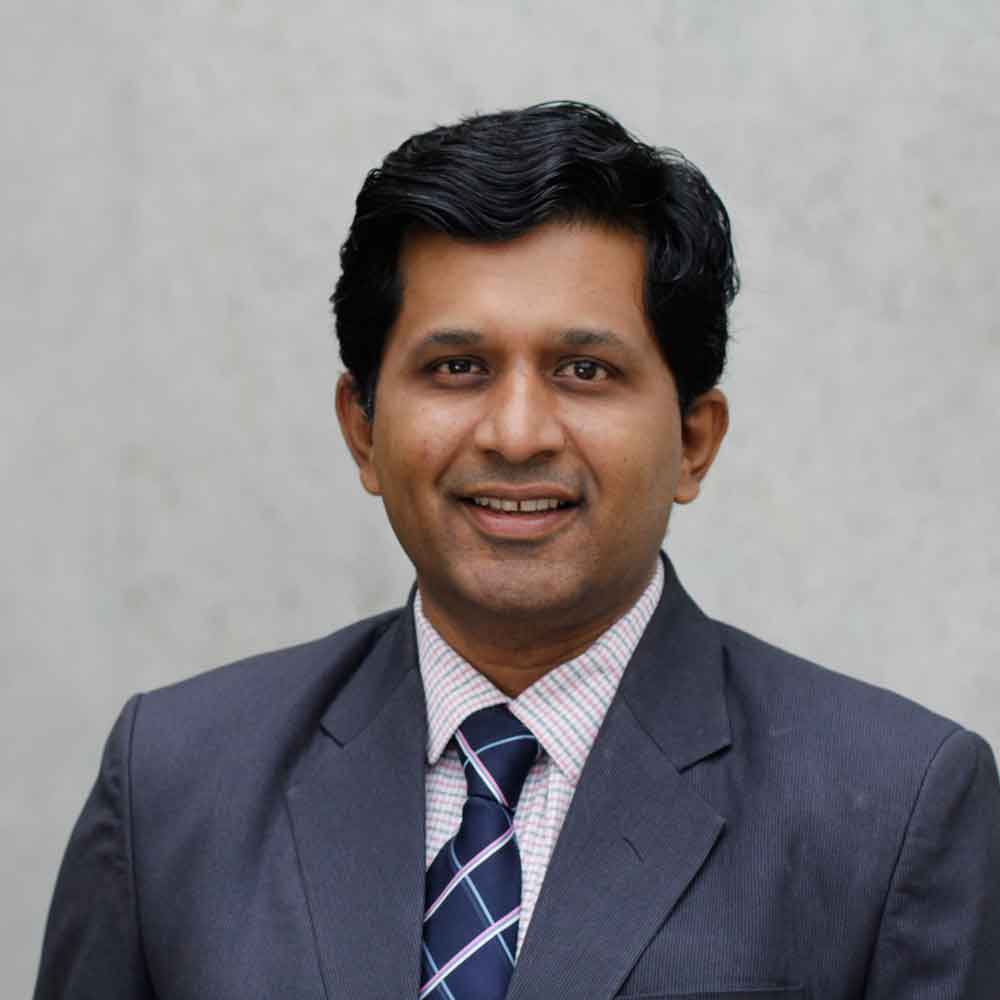 Dr. Vijay Pawar
Partner - SIMS Fertility, Solapur
I have installed SOPs in all the departments. Without distorting the ethics decorum I booked revenue worth Rs.38 Lakh as against the average of Rs.8 Lakh in just 1 month
Gaurav Bhende
CEO - Protton Engineering
I have realigned my team with accopuntability and systems, raising my yearly turnover by 25%
Dr. Hemant Patel
Partner - Bright Smiles Dental Clinic, Pune
I have created and implemented all SOPs and systems and while doing so raised my monthly revenue from Rs.5 lakh to Rs. 10 Lakh in just 1 month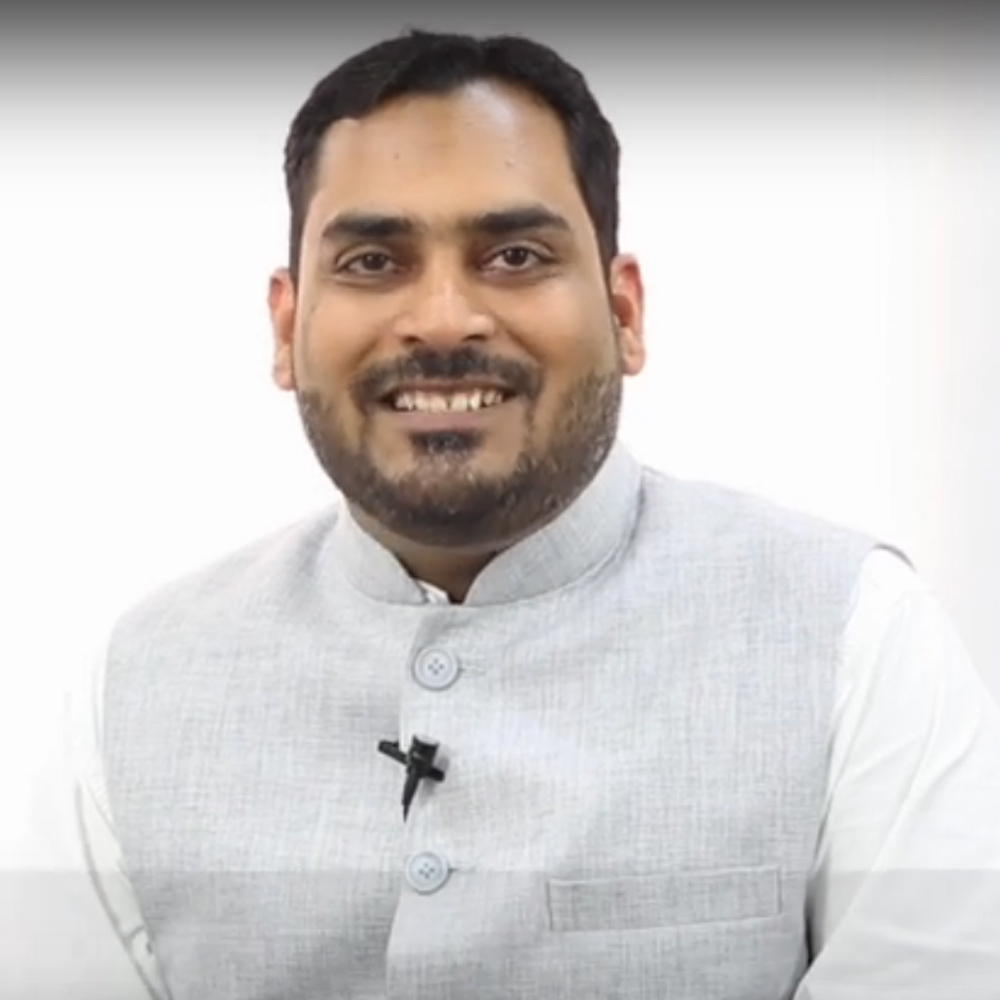 Mahesh Sharma
Founder & Director - Mahesh Sharma Accounting Services Pvt. Ltd.
Systems, SOPs and accountability helped me to set the pace of my business. And I could raise the turnover of my accounting firm by 40% in just 1 year.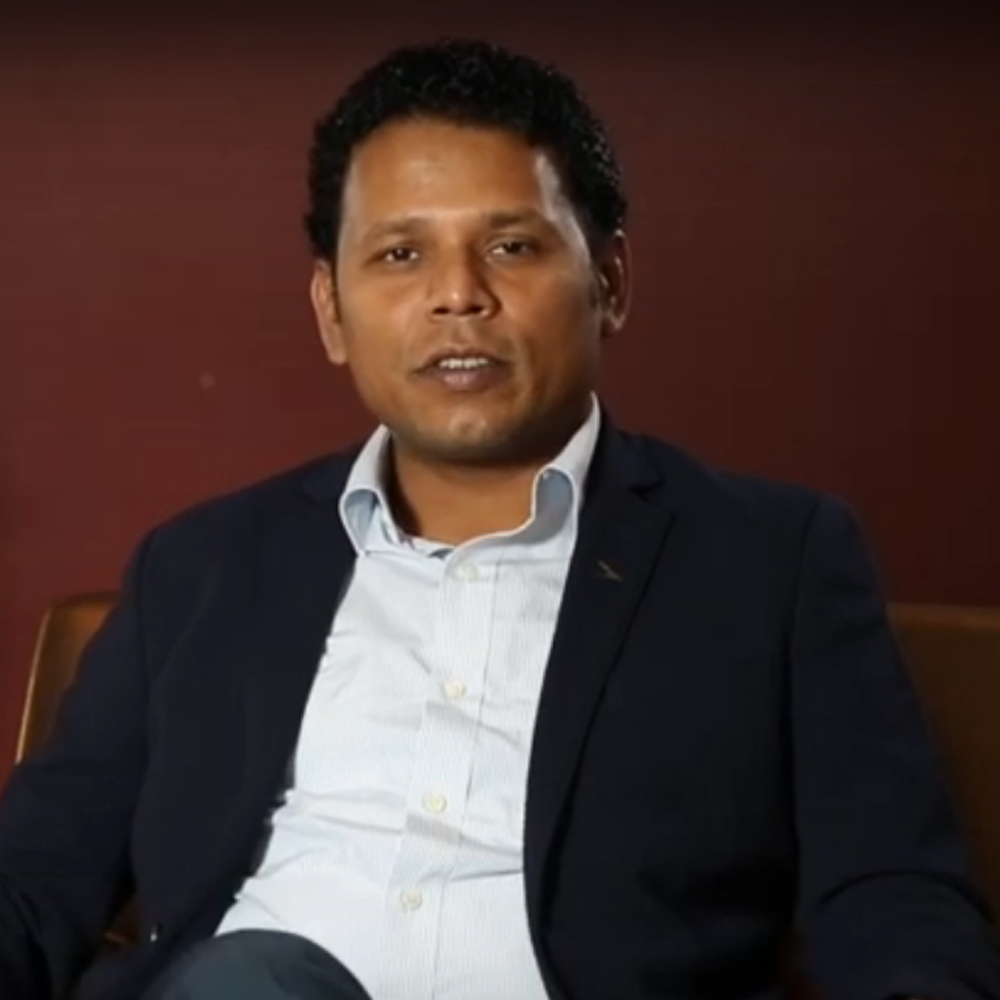 Kiran Rane
Director - Firetech Solution India Pvt. Ltd.
After facing a 40% decline in the revenues from Rs.10 Crore to Rs.6 Crore; I bounced back with a raise of 90% in the following year's turnover from 6 Crore to a whopping Rs.11 Crore.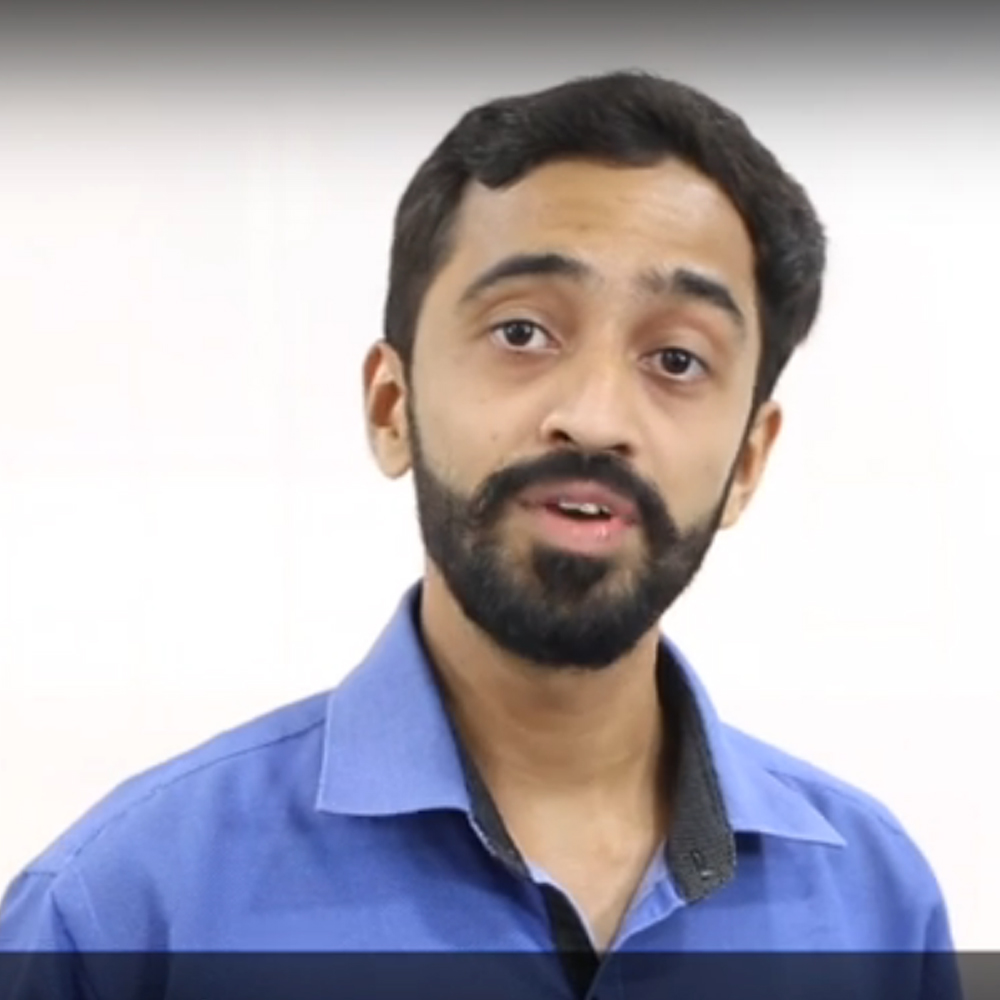 Sachin Sawant
HR Executive
In just 3 months, this one-on-one coaching has enabled me to present my thoughts succinctly in one-on-one meets and groups presentations as well.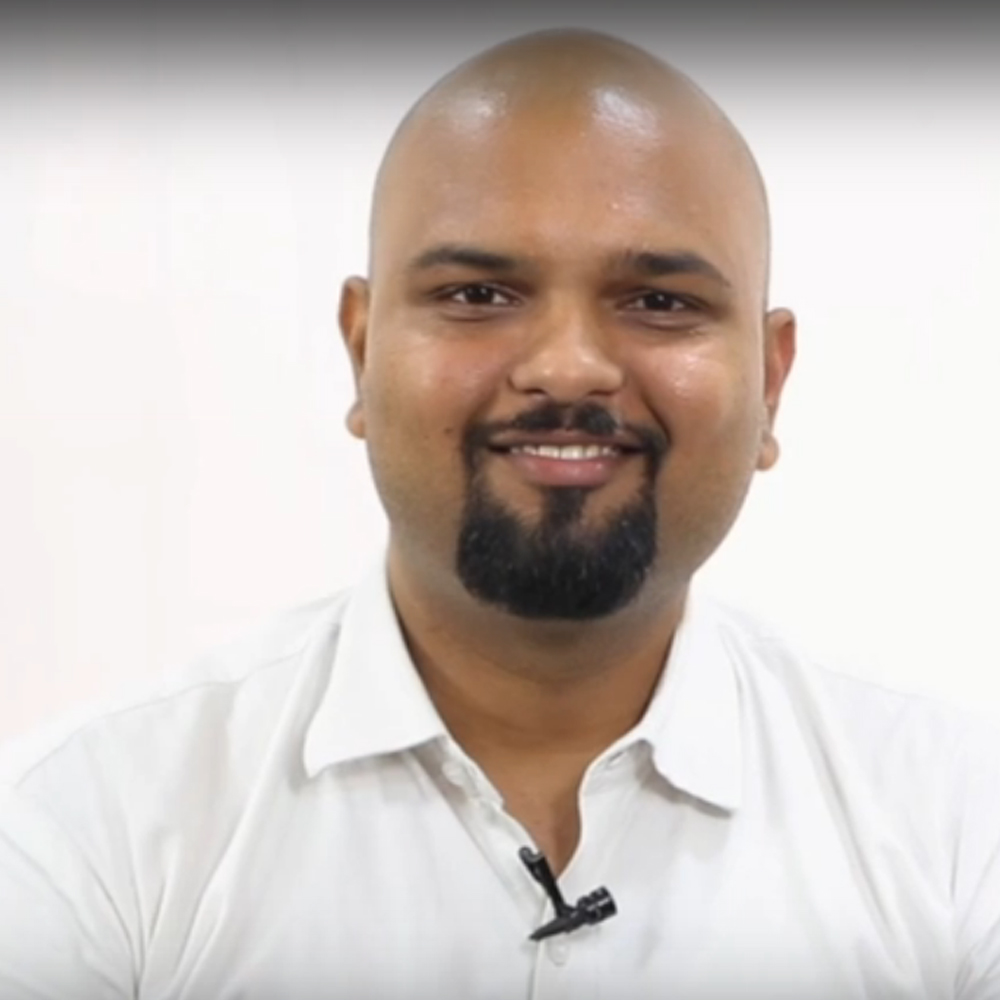 Sachin Kamble
Sales Manager - IT
Imbibing all the user friendly techniques taught in the one-on-one coaching; todays it helps me to effectively connect to CEOs & CTOs. It has truly helped to create results in Sales.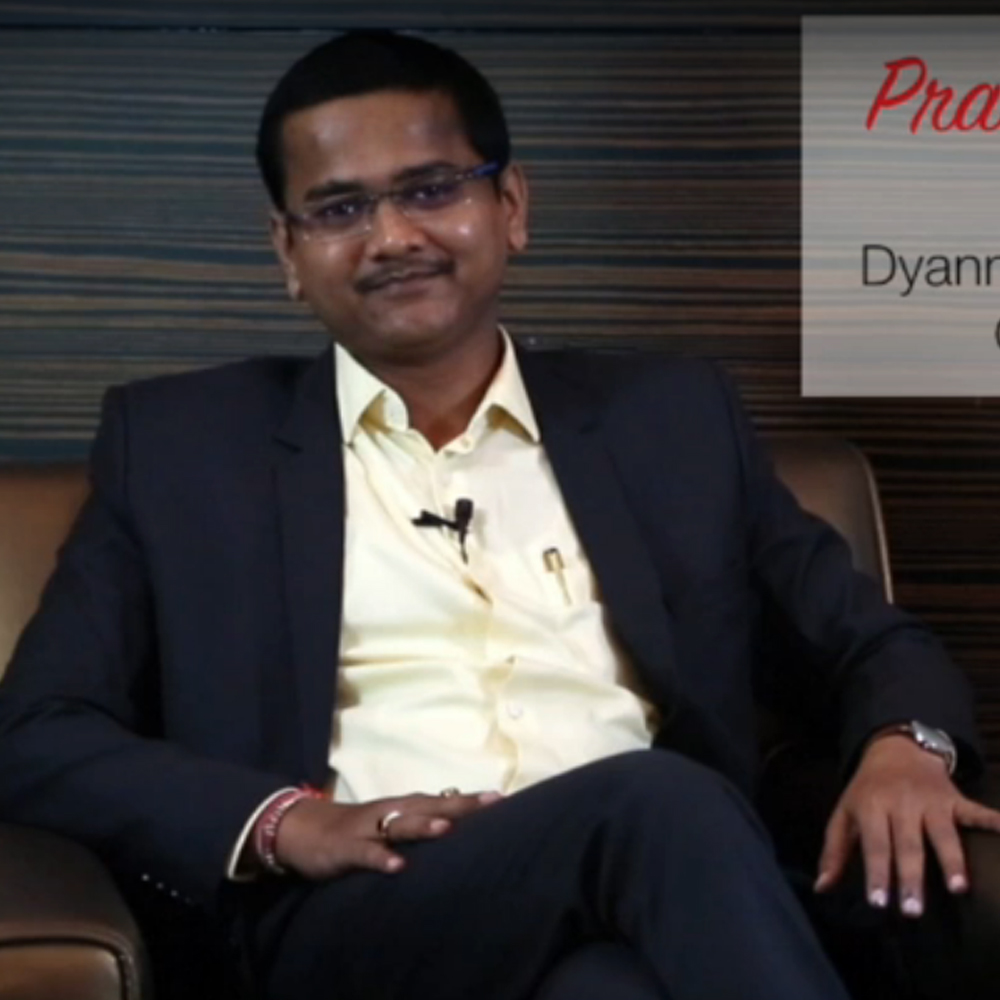 Pradeep Zore
Principal - Dyanmandir Classes
After 12 sessions with Sandhya Madam today I am living my dream of conducting lectures in English. It gives me immense satisfaction of living my dream in 3 months flat.